There is absolutely no reason for another round of BSL Committee Hearings
@ Taxpayer Expense.

Experts have had their say
&
opinions of *everyday people & Media do not matter.
No you don`t have to *poll them.

Sometimes you get thoughtful responses when you write real Letters.

Sometimes not so much.

Doug Ford Response re BSL on May 10,2018
(Not to be cut & pasted anywhere)

👇🏼
`We understand that Breed Specific Legislation is a sensitive topic for many Ontarians, and Doug will not make any decisions without first listening to the everyday people of Ontario.
Our campaign is focused on returning accountability to the province and making government work for the people of Ontario.
While we focus on our goal of making Ontario more affordable and bringing prosperity back to the province, we will look into addressing this issue further.
Once we form government, we look forward to working with you to find a solution that works for all Ontarians.`

👇🏼

This is Courtney

2005 Committee Testimony

Neither OVMA or CVMA support the Breed/Shape Specific Language in DOLA
(Dog Owners Liability Act)

OVMA wrote to Party Leaders in 2012

Please read OVMA Letter.

CVMA Position Statement
I would like ALL Parties to come together to support Courtney`s Bill/Law in memory of Courtney Trempe.

Courtney`s Bill should be a Government Bill to become Courtney`s Law
That would send a Strong Message to the Public & Media
Difficult to argue abt Inquest Recs

(akin to Rowan Stringer`s Concussion Bill)

Rowan`s Law (Concussion Safety) passed with all Party Support

Courtney`s Law would remove the Breed Specific Language from DOLA,
implement more of the Provincial Trempe Inquest Recs
&
encourage Federal,Municipal Gov`ts & Media to consider the Recs suggested to them by the Inquest.

I have the support of Courtney Trempe`s Mother who has contacted me

It is very important to get the focus off this *Label #pitbulls€™
&
get it on to a Fair,Effective Law.
---

Courtney Trempe was a little girl killed by a neighbour`s dog in 1998
(A dog not impacted by BSL)
An Inquest was held into her death and out of that came 36 recommendations.

All but a few were ignored by Gov`t.

Instead they chose to enact BSL years later which does not improve Community Safety.

It would not have helped Courtney, as the type of dog that killed Courtney is not a type targeted by Breed Specific Legislation (BSL)

Courtney`s Mother testified to that effect at the Committee Hearings prior to the passage of Bill 132 (Amendments to DOLA)

I propose as we go forward in our attempts to have BSL repealed,we fight this fight in Courtney`s memory.

A memorial fund was set up in memory of Courtney to provide support for child victims of dog attacks and their families.

You can read articles written by the designated witness from the Trempe Inquest on the Failure of the amendments to DOLA
(Dog Owner`s Liability Act)
to improve Public Safety and the threat this Legislation poses to all dog owners.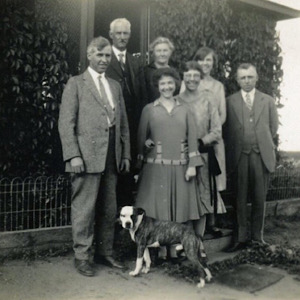 Dogs with few exceptions are Real Life Canine Good Neighbours.
(Dogs don`t need to take Tests or have Certificates.)

Vast Majority of Owners have Common sense.
(They don`t need to get educated abt dogs.)

Leave these Owners & their dogs alone.

Deal with any Dog Owner who exhibits a lack of common sense
&
if necessary remove the dog,rehome if possible or euthanize if necessary.

Trying to throw all dogs under the 🚌
(to try and save 3 Purebreds)
by pushing the All dogs are potentially dangerous...
All dogs can bite,can kill Narrative,
is a very foolish tactic used by some.

The biggest problem for the Owners of the 3 named Banned Breeds
are mutt Owners who call their dogs #pitbulls for no reason other than wanting attention
&
the Media who are doing the exact same thing,
using #pitbull for Clickbait.
Neither Group cares about the damage they are causing.
They feed off each other & keep it going.
Both of them inventing non-existent dog bite Stats.

The truth is Dogs as a Species are very safe with few exceptions.
(I can be contacted via Private Msg in Guestbook Link on right)